Hey everyone!
Being on summer vacation is the best! It gives you so much time to do other things that you enjoy such as blogging and linking up with Farley from
Oh' Boy 4th Grade
! Here is my June Currently list!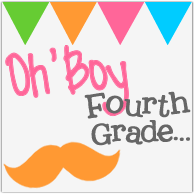 Listening: I am so hooked on Army Wives at the moment! We have Netflix and I have been watching every season! It is so addicting!
Loving: I am so loving that it is the summer. It is so nice to get up a little later and getting to do things that you usually don't get to do unless you are going to bed uber late or getting super early!
Thinking: Even if it is summer vacation, I still have plenty on my plate that I need to take care of. I have to have surgery in July and my to do list is getting longer each day as I watch Army Wives! (LOL!)
Wanting: I would so LOVE to go on a shopping trip! My birthday is around the corner so maybe the hubby will look at my blog and treat me that day! Fingers, toes, shoulders and everything that can be crossed is being crossed at this moment!
Needing: Having to have surgery put a damper on the vacation plans so we are currently looking at where we can go on vacation. We just don't know where to go. Hopefully by tonight, we will have something booked!
3 Vacay Essentials: I love to read and I definitely need my NOOK to read and enjoy the beach or pool! I also need my hubby! We always have so much fun together. I would also love to have my parents and rest of the family there but it is always only us so I definitely need him! I also need sunscreen. I can't leave the house without it because I tan super easily so I have to be careful!
Well enjoy the rest of your weekend! I am off to plan a vacation! Don't forget to link up!